Sales & Rentals of Scooters & Wheelchairs
Where your Independence is our Priority!
HEDY Smart Electric Wheelchair
HEDY wheelchair was designed to be the perfect companion on the road to recovery or to help people to experience, discover and enjoy the beauties and the richness of life.
HEDY utilised their IT know how to design mobility aids that meet todays tech needs and provide all the bells and whistles you'd expect. With Built in FM radio, 2.4″ display and can be controlled from their iWheelchair APP.
Specifications
Rear Wheel: 12″
Net Weight: 26kg
Brake: Electromagnetic System
Batteries: Lithium-ion Battery
Motors: Brushless
Controller: HEDY
Max Range: 20km
Max Speed: 6km/h
Max Slope: 10 degrees
Weight Capacity: 180kg
Yattll Brushless Electric Wheelchair
The Yattll Brushless Electric Wheelchair was designed with a brushless motor and controller, and a smart designed frame to minimise the weight of the chair and increase the driving distance.
This Chair is able to be folded up to be easily transported and was ergonomically designed for maximum comfort
Specifications
Front Wheel: 8″
Rear Wheel: 12.5″
Net Weight: 22.15kg
Brake: Electromagnetic System
Batteries: Lithium Battery 24V 11Ah
Motors: Brushless Motor 180W
Charger: 24V 2Ah
Controller: Brushless
Max Range: 15-18km
Suspension System: Yes
Ground Clearance: 8cm
Max Speed: 8km/h
Charging time: 5-6 Hours
Max Slope: 12 degrees
Weight Capacity: 135kg
Our Most Popular
We can supply a wide range of scooters, Knee rollers and Wheelchairs to suit any budget or mobility requirements. Below are just a few of our most popular models.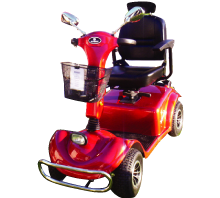 Description
The BiSwift Model 11A is a brilliant Mid-sized Scooter with wide 13″ tyres and 800w motor. 
It is the most popular model that we sell as it is also suitable and approved for golf courses due to its wider tyres. 
Specifications
Length 1580mm
Width 680mm
Distance 50km
Max speed 13kph
Charger 12V 5A
Weight 130kg
Climb 12 degrees
Turning radius 1500mm
Battery 12V 55Ah
Motor 800w
PG Drive 120A
Tyres 13″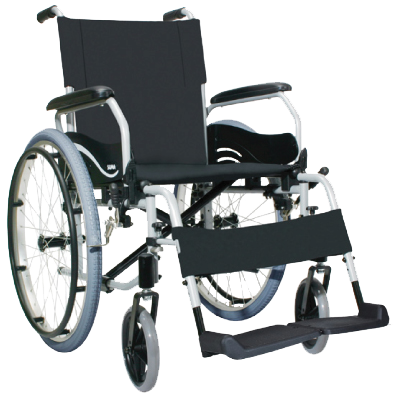 Description
The multi-adjustable lightweight manual wheelchairs from globally recognised wheelchair manufacturer.
With swing-away and detachable footrests, the calf length can be adjusted to fit the user's lower leg length perfectly. Combined with flip-back armrests for easy access to desks and tables, these also make getting in and out of the wheelchair much easier.
It folds for easy transportation and the overall weight makes it easy to lift in and out of vehicles.
Specifications
Seat Widths 16″ or 18″
Seat Depths 17″
Folding Frame Yes
Tilt-in-Space No
Recline No
Minimum Seat to Floor Height 19″
Standard Leg-rest Style Swing-away 70°, adjustable length
User Weight Limit 115 kg
Total Unit Weight under 15 kg
Total Unit Width 24″ to 26″ (Varies due to frame measurement)
Seating Slung upholstery
Armrests 3/4 length, flip back
Brakes Push to lock
Rear Wheel Size 24″ spoked quick release solid (flat free)
Castor Size 8″ solid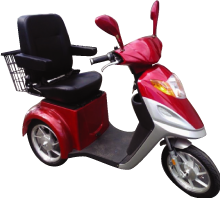 Specifications
Dimensions: 1480x680x1200mm
Wheel size: 16″X2.5″aluminum rim/pneumatic tire
Weight: 85kg (incl. battery)
Battery: 2x12V/38Ah (airproof and maintenance-free)
Weight of battery: 2×6.5kg
Motor: 400W rear brush differential DC motor
Brake: Magnetic/electric brake (Automatic brake)
Max speed: 15km/H
Turning radius: 1200mm
Ground clearance: 110mm
Continuous range: 35km
Charger: 24V/3.0A// (IN: 240V/50Hz) (intelligent 3-sect type)
Charger time: 6-8 hours
Climbing grade: 12-15 degree
Load capacity: 150kg
Seat: adjustable and rotatable armrests. (with safety belt)
Accessories: rear basket, manual, charger, toolkit etc.
Available colors: inferno red blue green black yellow silver
Optional Extras
Cup/stick holder
Rain/dust cover
Have a Question?
Not sure what you need? We know our models and can match the perfect scooter or equipment to your needs.
Feel free to give us a call to discuss your mobility needs today!